4.5″ Type J Roof Deck
Type J Roof deck is used when span conditions exceed the capabilities of type "N" deck. The profile depth of 4 ½ in. allow the deck to span longer distances between supports and achieve additional load capacity.
Description
Roof deck products act alone in transferring horizontal and vertical loads into the building frame. Roof Deck does not work compositely with other building materials.
About O'Donnell Metal Deck:
Why wait? Job site change orders, problems, damaged deck, or new jobs. Whether you need N decking or any other products for concrete or steel roof deck, you can count on O'Donnell Metal Deck. We are committed to providing the fastest and easiest service for metal decking. We offer fast same and next day delivery of our 4.5" Type J Deck to the East Coast — proudly supplying projects in Maryland, Washington DC, Virginia, West Virginia, Ohio, Tennessee, North Carolina, South Carolina, Delaware, New York, New Jersey, Pennsylvania & across the country.
Fast Metal Deck Shop Drawings:
Our ability to provide fast steel deck approvals has made us one of the best metal deck supply and detailing companies in the United States. Our process begins with fast and direct communication with our customers and stakeholders to ensure maximum productivity and timeliness. The metal deck shop drawing process is as outlined below.
Approval Drawings
Our team gathers, reviews and interprets information from the contract bid documents.
EOR Review
Our steel deck layout is submitted to the design team for missing information or discrepancies to solve potential issues.
BOM Fabrication
Once approved by the engineer, our detailers submit their bills of material to be fabricated.
Field Use Plans
We'll issue easy to read structural steel erection plans for field use to save installation time.
Learn More about Metal Deck Shop Drawings.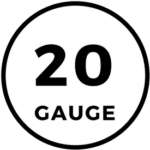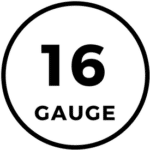 Galvanized G-60 zinc coated steel is the standard in the deck industry.
Galvanized G-90 is typically specified for exterior applications or project specific needs.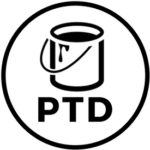 PTD or primer painted is an impermanent, provisional coating and is gray on top and bottom.
4.5" J Acoustical Roof Deck:
4.5" J Roof Deck is available as 4.5" acoustical roof decking. Acoustical J Deck provides sound reduction where the under side of the deck is exposed to the interior. Our acoustical Type J roof deck is made by perforating the flutes of a standard 4.5" J deck profile.

Type "J" cellular roof deck is utilized in exposed ceiling areas where a flat bottom deck is desired for aesthetic purposes. This option can be combined with or without acoustical perforations in the flutes of the deck.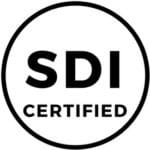 SDI Members:
We only supply products certified by SDI members that meet the the strict standards for engineering, design, manufacturing and usage of steel decks.
Made in America:
Our products are made with US made steel. When mill certificates are required, we can provide you the material's physical and chemical properties. Contact Us for more information.
| SPECIFICATIONS |  DETAIL |
| --- | --- |
| Gauges | 16, 18, 20, |
| Height | 4.5" |
| Comparable Names | Type J, Long Span |
| Width | 12" |
| Finish | Prime Painted, Galvanized G-60, Galvanized G-90 |