Ridge & Valley Plates
Ridge or Valley Plates are designed to support roofing material at a hip or valley condition.
In Stock
Delivery Available
Need help finding the right metal deck?
We're here to help.
Description
Ridge & Valley Plates act as a smooth transition over two separate roof surfaces that protects the edges of the two meeting metal deck sheets.
About O'Donnell Metal Deck:
Whether you need corrugated metal decking for concrete or steel roof decking, you can count on O'Donnell Metal Deck. Our team is committed to providing the fastest and easiest service for metal decking, We offer fast same- and next-day delivery of our composite steel deck, roof deck, and steel form deck to the East Coast — proudly supplying for projects in Maryland, Washington DC, Virginia, West Virginia, Ohio, Tennessee, North Carolina, South Carolina, Delaware, New York, New Jersey, and Pennsylvania.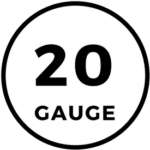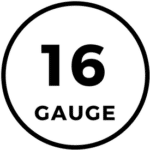 | SPECIFICATIONS |  DETAIL |
| --- | --- |
| Dimensions | 4.5" x 4.5" x T degrees |
| Standard Length | 10' |
| Available Gauges | 10, 12, 14, 16, 18, 20 |