Choose Us for Your Corrugated Steel/Metal Roof Deck Needs
When you need a corrugated steel/metal roof deck supplier near you, you want to work with the best who can meet and handle all of your needs. Choosing us to provide your corrugated steel/metal roof decking needs, we'll work with you on the specifics of your order, including timeline requirements, whether you have room on the jobsite for all the metal roof deck material or need multiple deliveries and more.
We understand the intricacies when it comes to supplying corrugated steel/metal roof decking—whether it's B-Deck, A-Deck, F-Deck, or N-Deck corrugated metal roof deck, we can work with you to talk through the benefits of each product and how it can ensure the panels' load capacity will meet your needs and allow for a smooth and professional installation.
Each quote for corrugated steel metal roof deck will walk through:
Number of sheets or sq. ft.
Length
Gauge
Finish
We've been a premier wholesale corrugated metal panel supplier for over 35 years and have over 7,000 projects under our belt. We offer fast same- and next-day delivery of our metal roof decking products to the East Coast—proudly supplying projects in Maryland, Washington DC, Virginia, West Virginia, Ohio, Tennessee, North Carolina, South Carolina, Delaware, New York, New Jersey & Pennsylvania. Browse specific metal roof deck products or accessories on this page. Click here to request a quote for metal roof deck.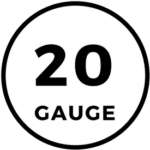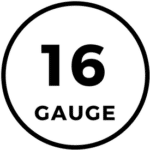 Galvanized G-60 zinc coated steel is the standard in the deck industry.
Galvanized G-90 is typically specified for exterior applications or project specific needs.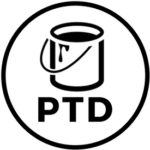 PTD or primer painted is an impermanent, provisional coating and is gray on top and bottom.

Hanger tabs are designed for the support of ceilings and you should consult your engineer for individual allowable loads on single hanger tabs.
1.5 B Acoustical Roof Deck:
1.5 B Roof Deck is available as acoustical decking. Acoustical B Deck provides sound reduction where the under side of the deck is exposed to the interior. Our acoustical B deck is made by perforating the flutes of a standard 1.5 B deck profile.
Type B cellular deck is utilized in exposed ceiling areas where a flat bottom deck is desired for aesthetic purposes and can be combined with or without acoustical perforations in the flutes of the deck.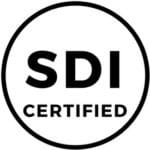 SDI Members:
We only supply products certified by SDI members that meet the the strict standards for engineering, design, manufacturing and usage of steel decks.
Made in America:
Our products are made with US made steel. When mill certificates are required, we can provide you the material's physical and chemical properties. Contact Us for more information.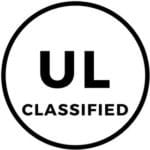 UL Classified:
Our products adhere to the UL standards for 1.5 B deck. Refer to the UL Fire Directory for further information:
Type 1-1/2", 2" and 3" Roof Deck for use in Design No. P225.
Corrugated Metal Roof Deck for All Project Sizes
When you need a corrugated steel roof deck supplier, you want to work with the best who can meet and handle all of your needs. When you choose us to provide your corrugated steel/metal roof decking products, we'll work with you on the specifics of your order. This includes your specific project timeline, your jobsite accessibility and material storage, delivery schedule, and more.
Our knowledge helps customers get things done by avoiding headaches and saving time. If you need our help with a quick takeoff or shop drawings for approval, we're here for you.
Request a quote now and get started: